Welcome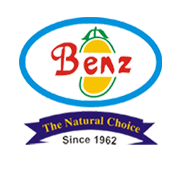 Benz Industries Limited, is committed to establish long Term relationship with there customers. In order to meet this we believe in relationships.
Benz Fresh Produce
Mango ! king of fruits. Luscious, fragrant, juicy and irresistibly delicious is the "Benz" main source of pride. Deriving its name from Man-Kay or Man-gay-a, the Tamil term for fruit Mango have been a part of life since its introduction by Chinese soil proved to be the perfect match, and the Pakistan is currently one of the Major producer and exporters of Mango and its product to all over the world.
Benz Juice
Of-course not all Benz Mango Juice is exported. you can enjoy delicious, export quality juices right here in the Pakistan by ordering them in any Black & White form. All our products are quality, export grade, lovingly packed for speedy delivery at your door step.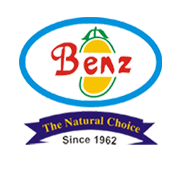 Benz Juice For All Occasions !
Delicious, export quality Benz juices may be perfect taste you have ever experienced. These are perfect for enjoying with friends and families and they make excellent gifts as well. Benz juices of Benz Juices must become a warm way of saying Congratulation! On a permotion or Welcome! at a house warming or Store opening. Instead of anything else give super quality juices every year. Or offer them on any occasion including family gettogather, holidays, birthdays and many more!